"I Once Saw Two Suns in the Sky"
Front is hand painted bleached denim and hand embroidered snake; back is all scrap. Inspired by that time in Reno, Nevada that I saw a sun dog and thought I'd lost my mind.
"Names Quilt"
I inherited these embroidered signature square from my great grandmother. She died before I was born and left no instructions on how she wanted it sewn. I arranged the squares and added a black border with my mother's help.

"The Oracle"
My first quilt. I envisioned the center of this abstracted image as an 'oracle' surrounded by fortress walls, with houses for priestesses to the north and south.
"Welcome to the World"
A baby quilt. The back is an abstraction of the world, the front is the gate
"Hyena Quilt"
In the middle an embroidered hyena grins as she holds a human skull, surrounded by swirling abstractions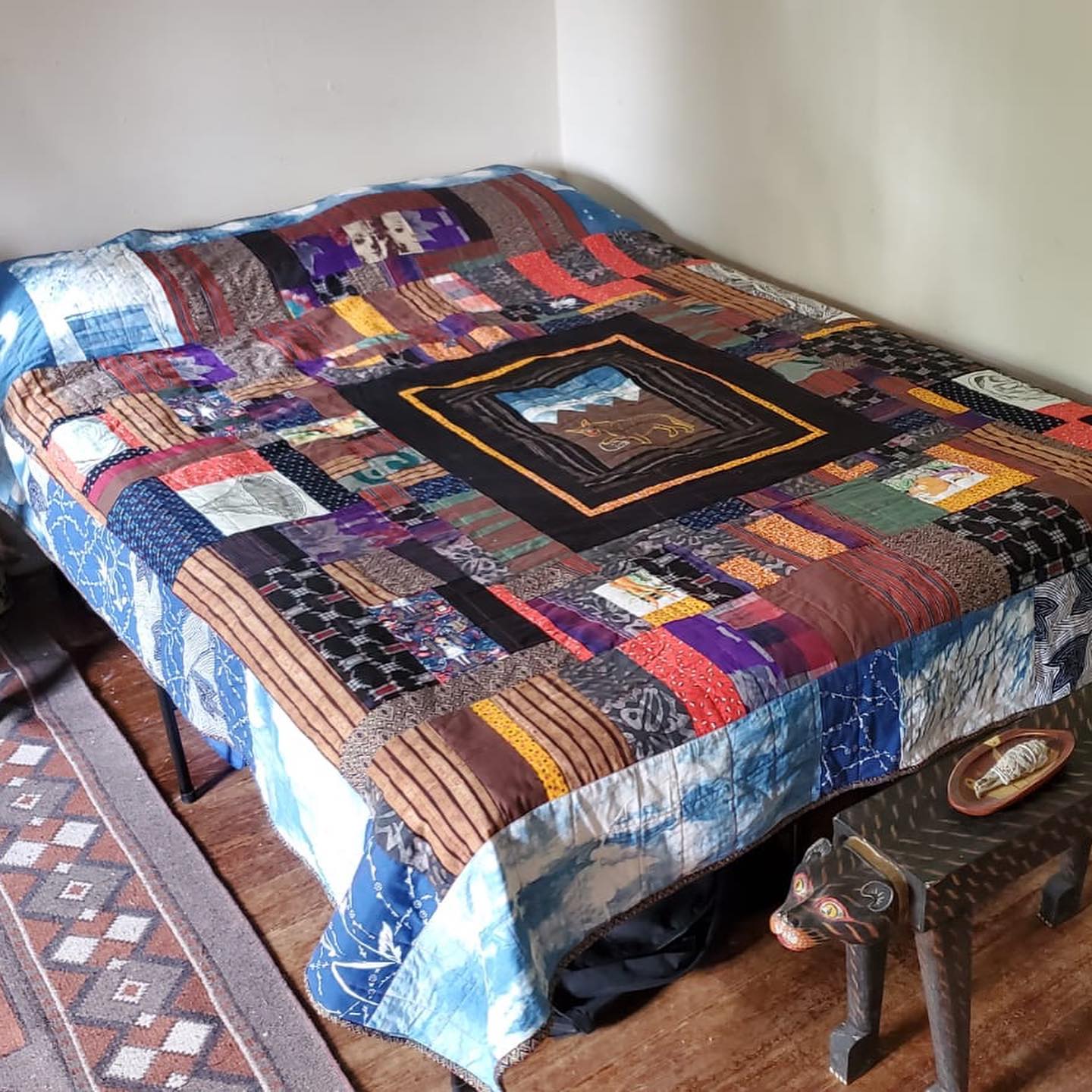 I got into a kick of crocheting and knitting bizarre masks for a while there. Here is a select few. Shoutout to my parents and friends for the modeling here.

I crocheted the suit below to honor the great horned god. I eventually wound up cutting it up and burying it as part of an elaborate ritual.